About Miss Bush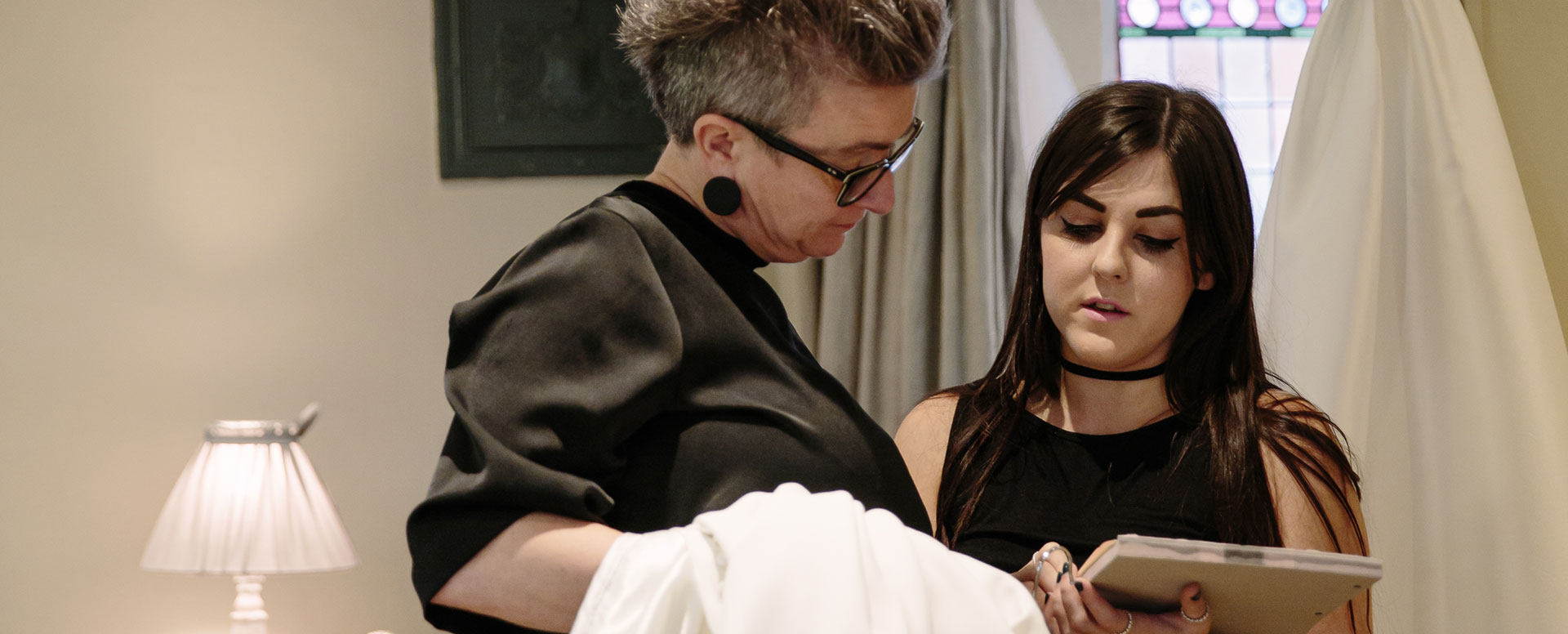 The Miss Bush team have been dressing stylish, fashion-conscious brides for 30 years. With high-end, knowledgeable styling advice, exclusive one to one appointments, an exemplary fitting and alteration service and a thoughtfully curated selection of stunning contemporary gowns the bridal shopping process is a truly unique, memorable and luxurious experience. The Miss Bush dress selection reflects a taste for understatement, sharp lines, clean cut and incredible fabrics.
As the original UK stockist of Jesus Peiro and over 10 years working together, Miss Bush boasts the biggest choice of this legendary Catalan collection. Also choose from Surrey Hills' sumptuous silks from the innovative and creative Sassi Holford and British favourite Suzanne Neville or for a touch of drama and opulent glamour browse our gowns from Sottero Midgely.
Despite our passion for cut and cloth, our expertise in fit and finish & our devotion to styling, the first question is always "Who is Miss Bush?"
Miss Bush is a Ripley legend. A good time girl, fond of Port & Lemon, she was an unmarried mother who stared down scandal in the 50s by keeping her children. Miss Bush ran the eponymous sweet shop next to the most raucous of the six village pubs and gossip abounds. Was ever a woman better named?
There is 'Carry On', seaside-postcard sauciness to the name Miss Bush. It's a double-entendre that never gets old. In a world of 'White-Somethings' it's irreverent; in an industry of very generic shops it's standout.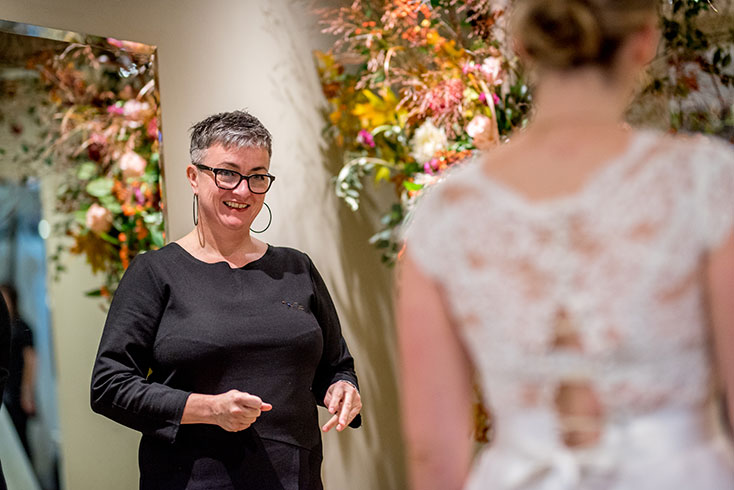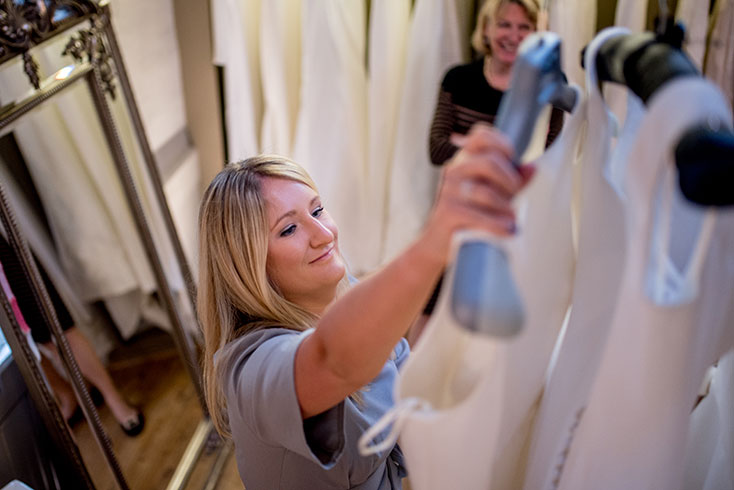 Meet the Team