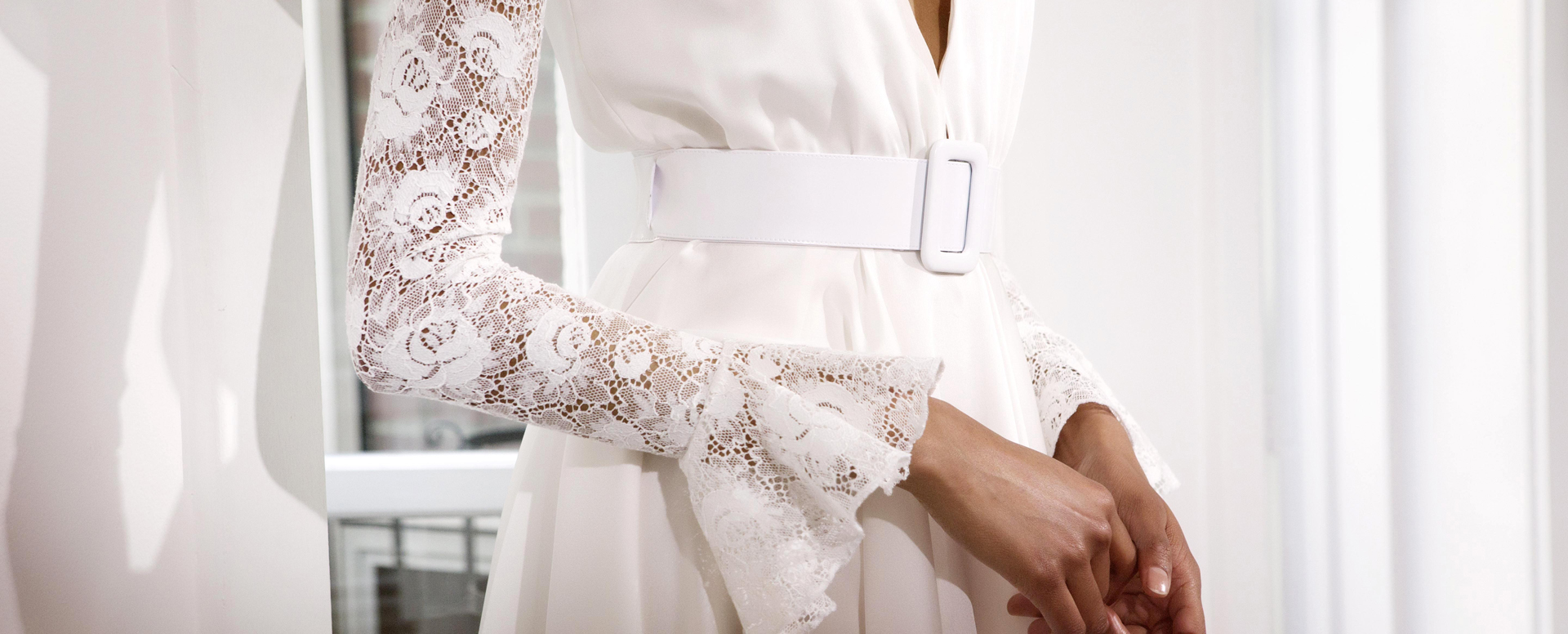 Houghton, the chic, edgy and luxurious designer NYC brand, offers a stunning collection of gowns, all in a palette of ivory, cream and blush silks and laces, embellished with exquisite embroideries.
Houghton's collections have been embraced by the most discerning customers who appreciate the fine details, precise tailoring, unique fabric choices and the touch of edginess which combine to create "The Houghton Look".
Inspired by Katharine Hepburn, Bianca Jagger and Patti Smith, this collection of dresses and gowns blends menswear influences with femininity, creating a simply beautiful result and launching a new fast growing women's wear category: Ready-to-Wear for the bride.
Dresses available at Miss Bush
The following dresses are currently available at Miss Bush – scroll through the gallery for the names of each design. If you're interested in any of the dresses shown, you can click here to book an appointment.