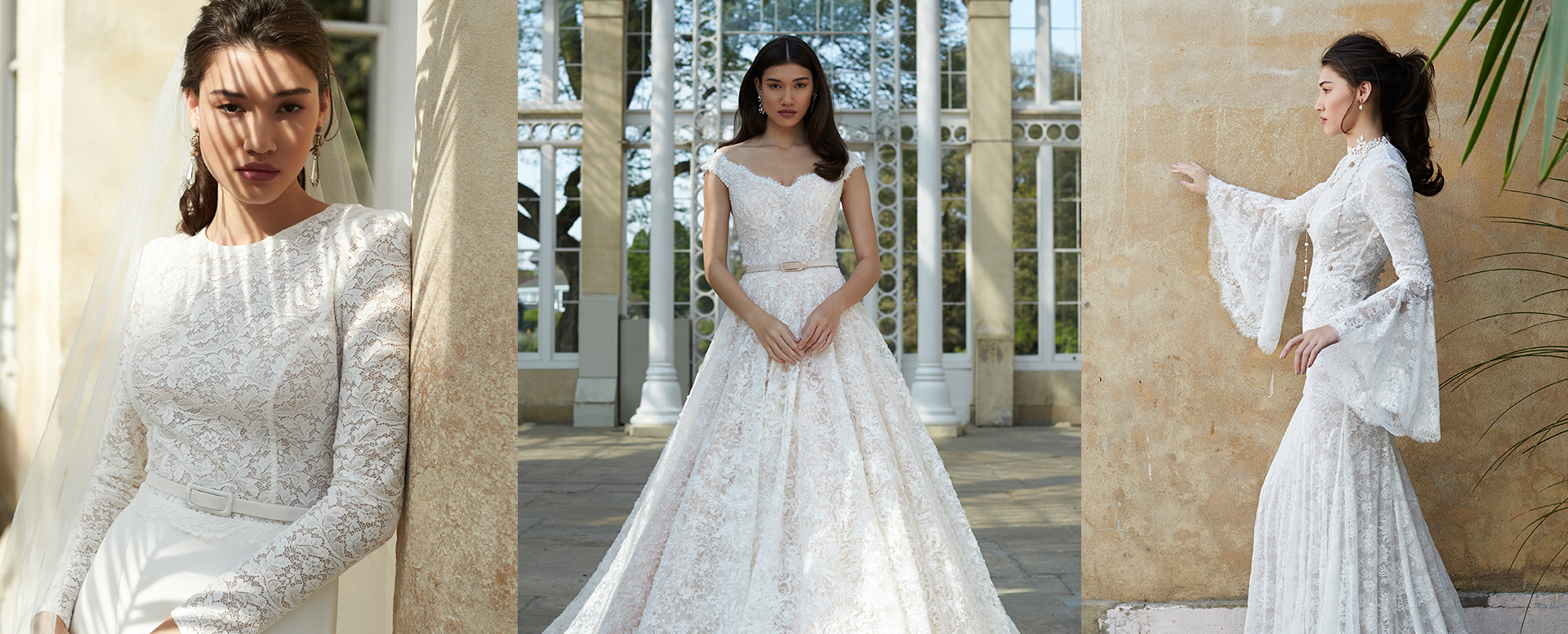 Until last year Sassi Holford had been the biggest label Miss Bush had never had. A series of 'Sliding Doors' moments meant we had missed out on working with each other. To mark Sassi's arrival we threw a lavish Miss Bush style party and invited brides, the wedding media & the best local wedding suppliers to celebrate our position as Surrey's exclusive Sassi Holford stockist.
British made, our first collection sees a mixture of structured classics and soft elegance with standout use of graphic fabrics and soft prints.
The dresses have been incredibly well received and we are thrilled to have the brand at The Chapel.
Dresses available at Miss Bush
The following dresses are currently available at Miss Bush – scroll through the gallery for the names of each design. If you're interested in any of the dresses shown, you can click here to book an appointment.