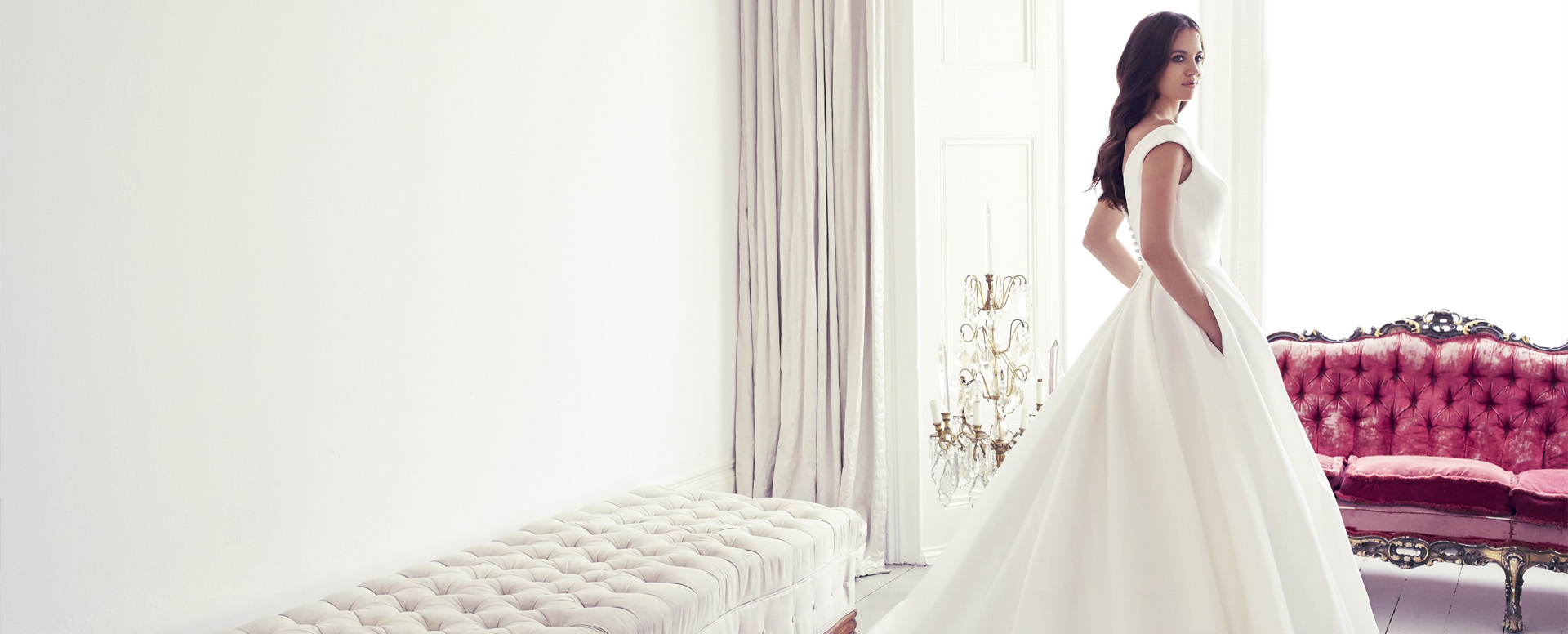 Our crush on Suzanne Neville became a full-blown passion after a chance encounter in Claridges where she looked resplendent in a black duchesse Manhattan, one of the most fabulous dresses ever crafted. Following some gushing amidst a 'pinch-me' moment, Miss Bush was invited to be a stockist and the rest is history.
The darling of the UK's entertainment A-list and sporting elite, Suzanne's designs are the finest British made dresses. From classic organza gowns to sharp cut crepe, the foundation of Suzanne's excellence is in the brilliance of her pattern cutting.
Suzanne's dresses are a truly once in a lifetime treat. To have a made-to-measure Suzanne Neville dress is a very special process; it is unlike any other garment you are likely to own.
The 2016 Songbird collection from Suzanne Neville features crepe, lace, organza and wistful chiffon combined to bring a fresh take on classic bridal silhouettes with all the signature structure a bride could ever hope for.
Watch
Watch the video from our latest Suzanne Neville Designer Day, by Ash Videography.
Dresses available at Miss Bush
The following dresses are currently available at Miss Bush – scroll through the gallery for the names of each design. If you're interested in any of the dresses shown, you can click here to book an appointment.