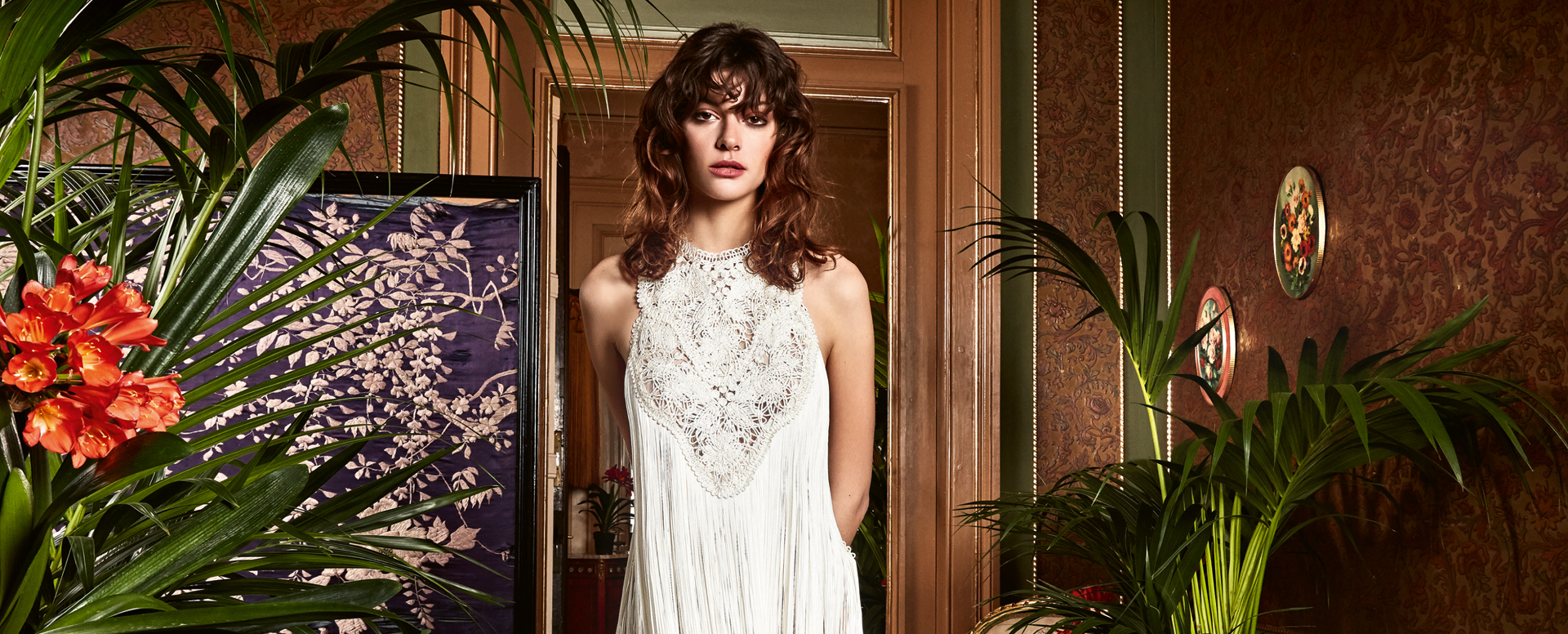 Yolan Cris had always been a beautifully bewildering mystery to me. Their exhibition stands have always been awash with the most beautiful Italian fabrics, fashion forward looks and an array of sheer & sumptuous separates. I resolved this year to unravel the mystery. The Yolan Cris catwalk show was truly mesmerising & inspiring but still a touch inaccessible so I dutifully booked a technical appointment to see every piece in the collection and have their design philosophy and practical working methods explained. Light bulb moment ! I then arrange for the Miss Bush team to meet the Yolan Cris team in London to make sure I wasn't heading down a high fashion route out of step with our brides.
For any bride hooked on couture shows, in love with sheer diaphanous layers, translucent skirts and Valentino inspired whimsy this could be the label to seek out. As different from our other Barcelona label Jesus Peiro as you could possibly imagine but with the utter flexibility and customer service we have know & love.
I truly don't know what the first season will bring, but in a world of generic dresses there is room for standout collections like Yolan Cris.
Dresses available at Miss Bush
The following dresses are currently available at Miss Bush – scroll through the gallery for the names of each design. If you're interested in any of the dresses shown, you can click here to book an appointment.