Sassi Holford Wedding Dresses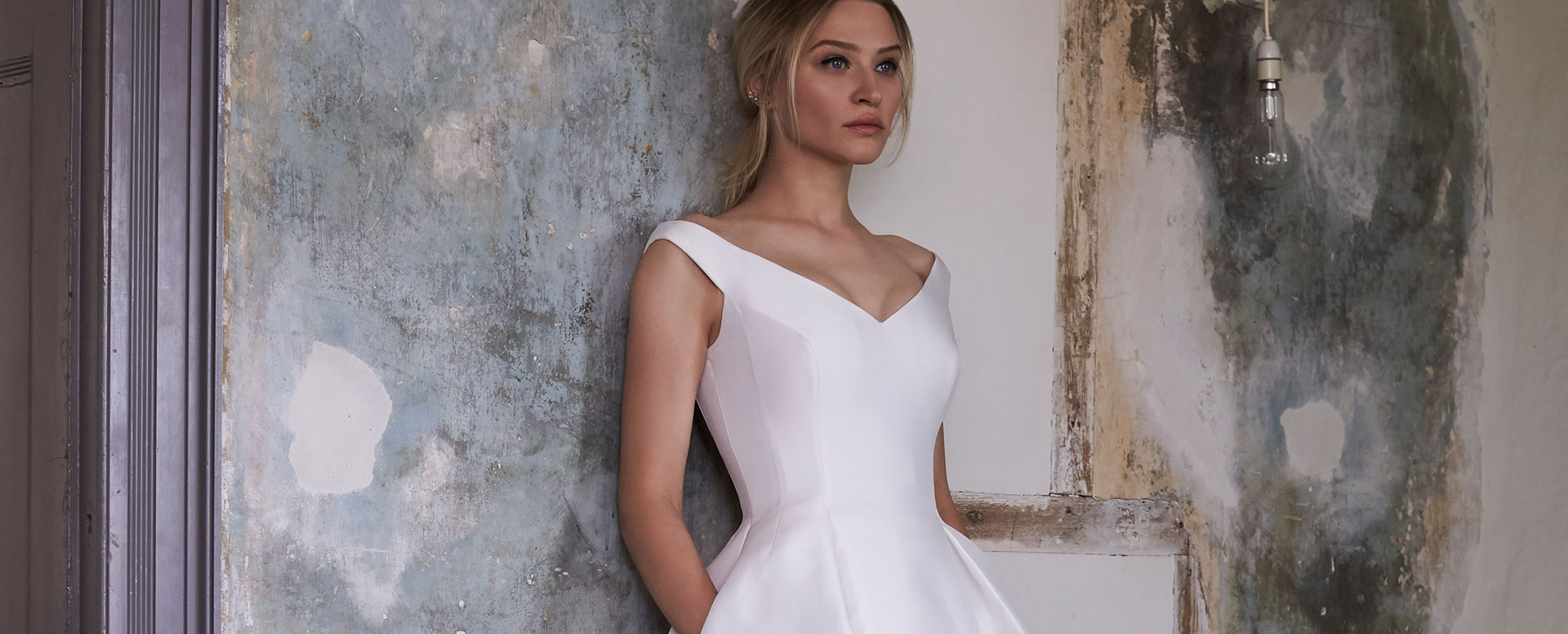 Handmade in England, Sassi Holford wedding dresses are a delight to behold. Each gown is lovingly created by her first class team of talented cutters, seamstresses and hand beaders, with exquisite attention to detail and the highest quality of fabrics and embellishments. With over 35 years of designing bridal gowns, Sassi's personal design ethos is to enhance the female shape whilst emphasising the bride's own personality – allowing the bride to feel at her most beautiful.
Until 2014, Sassi Holford had been the biggest label Miss Bush had never had. A series of 'Sliding Doors' moments meant we had missed out on working with each other. So it was with great delight that we finally welcomed this luxurious British brand to the Miss Bush family. To mark Sassi's arrival we threw a lavish Miss Bush style party and invited brides, the wedding media & the best local wedding suppliers to celebrate our position as Surrey's exclusive Sassi Holford stockist.
The first collection saw a mixture of structured classics and soft elegance with standout use of graphic fabrics and soft prints. The dresses have been incredibly well received and we are thrilled to have the brand at Miss Bush. Since then we are delighted to welcome a new collection each year featuring a combination of both classic
Click the thumbnails below to find out more about and see more images of each gown, and use the filters to sort by style or collection.